One for the typography lovers

I spend a lot of time on the Internet, where I stumble upon a lot of images that I save for inspiration or to look at during my spare time. I really need to say thanks to those who keep adding this stuff, because without them, I wouldn't have such a huge amount of potential inspiration at my fingertips.
Lately, I'm really into typography. The web is full of such beautiful calligraphy and typography images, and inspired by images I found on Pinterest, I've created the following images.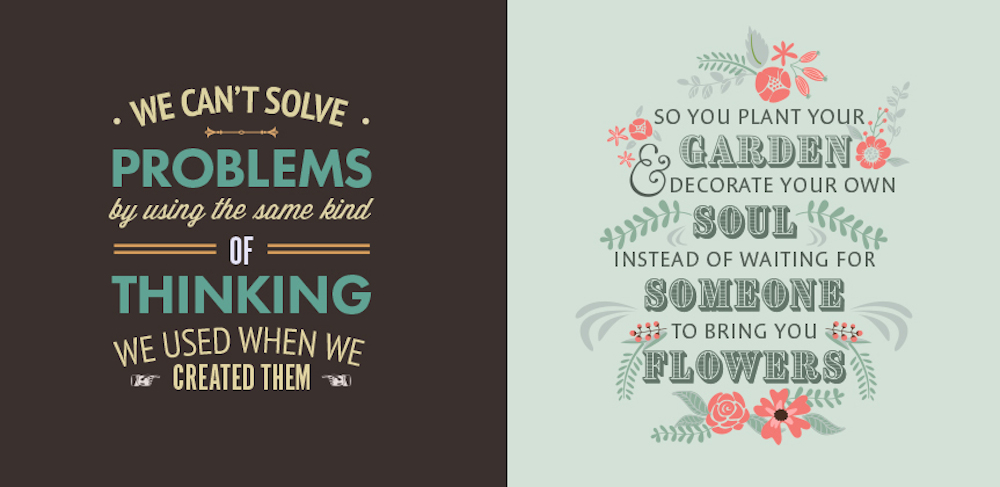 One of the graphic designers I find most inspiring is Seb Lester. Over the past five years, thanks to his daily calligraphic updates on social media accounts such as Twitter, Instagram and Facebook, he has become one of the highest-profile calligraphers in the world. He has been interviewed by the BBC, and The Independent about fonts on movie posters and album covers and has also been featured in numerous other international publications such as The Guardian, The Times and the Creative Review. See his website to browse a collection of his beautiful images.
Do you need help creating the perfect design? At Strategy, we can create gorgeous imagery, logos and marketing materials to enhance your brand. Get in contact to find out more.